Santa Isabel, also known as Isabel, Ysabel, and Mahaga, island, central Solomon Islands, southwestern Pacific Ocean, 80 km (50 miles) northwest of Guadalcanal. It is the longest in the Solomon Islands, the third-biggest regarding surface zone, and the biggest in the gathering of islands in Isabel Province. There are two commercial airstrips in the province, on the island of Fera near Buala to the south and Suavanao to the north of Isabel Island. To the north-west lies Choiseul, Malaita to the south-east. To the north lies the Pacific Ocean, and to the south is Guadalcanal (Isatabu). Mount Sasari, 1220 meters high, is the highest point in Santa Isabel (3,675 ft). Mount Sasari flows down the Marutho River to the ocean at Hofi. Nearly all the rivers or streams flow from that central location, with the exception of those on the side of Katova at the other end of the island.
It has a mountainous backbone, with Mount Marescot (4,000 feet (1,219 meters)) as its highest peak, about 130 miles (209 km) long and 20 miles (32 km) across at its widest point. The Spanish explorer Álvaro de Mendaña made the first European landing in the Solomon Islands archipelago on Santa Isabel Island on 7th February 1568. Santa Isabel de la Estrella was charted as (St. Elizabeth of the Star of Bethlehem in Spanish).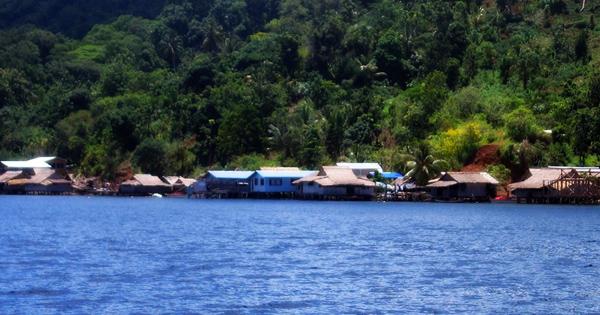 (Santa Isabel Island)
The Spaniards founded a village, and a small boat (known as "the brigantine" in the accounts) was constructed to survey and map the surrounding sea and islands. At its northern end, a narrow passage separates Santa Isabel from a group of islets (Barora Fa, Barora Ite, and Ghaghe); San Jorge Island, separated by Ortega Channel and Thousand Ships Bay, lies off its southwestern corner.
In the nineteenth century, Santa Isabel islanders suffered blackbirding attacks (the often brutal recruitment or kidnapping of laborers for the sugar plantations in Queensland and Fiji). A German protectorate was established over the North Solomon Islands, including Santa Isabel Island, in April 1885. Several British and Australian companies started large-scale coconut planting in the early 20th century. During World War II, Rakata Bay, in the northwest, was a Japanese military base until Allied forces seized it in 1943. From August 1942 to August 1943, the base was bombed by American forces. The Japanese evacuated the base in the month that followed.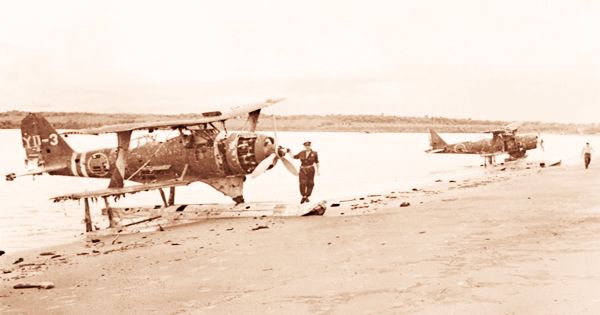 (Rakata Bay at Santa Isabel Island)
With the independence of the Solomon Islands in July 1978, as part of the Isabel Province, Santa Isabel Island was administrated. Much of Santa Isabel and its surrounding islands are under cultivation for the production of copra, and near Allardyce Harbour, timber is being grown. The island has mineral deposits that are unexploited. Kia (north) and Dadale Plantation are the principal villages of Santa Isabel (center). In addition to English and the Pijin Islands, the population of Santa Isabel speaks as many as eight languages.
Information Sources: