WHO Reports: Environmental Hazards Kill 1.7 Million Children Every Year
According to two new World Health Organization reports, about 1.7 million children under the age of 5 die each year because of environmental hazards such as indoor and outdoor air pollution, contaminated water, and poor sanitation. It's the first such estimate of the child death toll from environmental causes. More than 90 percent of the world's population is thought to breathe air that violates quality guidelines set by the World Health Organization (WHO), the report noted.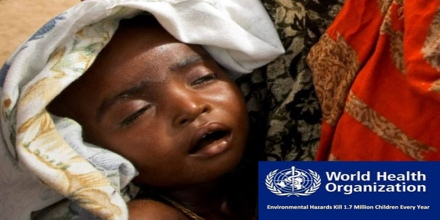 "A polluted environment is a deadly one – particularly for young children," WHO Director-General Margaret Chan said in a statement. "Their developing organs and immune systems, and smaller bodies and airways, make them especially vulnerable to dirty air and water."
A companion report delves into the details of environment-related death statistics. Among the known threats that kill hundreds of thousands of children each year, the studies found:
570,000 children under 5 years die from respiratory infections, such as pneumonia, attributable to indoor and outdoor air pollution and second-hand smoke.
361,000 children under 5 years die due to diarrhea, as a result of poor access to clean water, sanitation and hygiene.
270,000 children die during their first month of life from conditions, including prematurity, which could be prevented through access to clean water, sanitation and hygiene in health facilities as well as reducing air pollution.
200,000 deaths of children under 5 years from malaria could be prevented through environmental actions, such as reducing breeding sites of mosquitoes or covering drinking-water storage.
Less is known about the impact of emerging environmental hazards, which include exposure to chemicals, electronic waste and climate change.
Environmental Causes of Death
The causes of death include respiratory diseases and illnesses spread by water pollution like diarrhea and intestinal infections, as well as non-communicable diseases like cancer, congenital diseases and asthma. These might arise from air pollution or from exposure to toxins in the environment like heavy metals.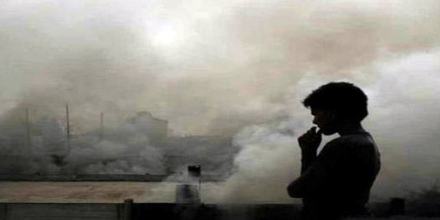 Because unhealthy environments might include stagnant water where mosquitoes breed, deaths from mosquito-borne diseases like malaria or dengue are included. "WHO is looking for things they can prevent so they define environment broadly," says Dr. Philip Landrigan, the dean for global health at the Icahn School of Medicine at Mt. Sinai, who did not work on the report. "It does not in any way detract or diminish the gravity or credibility of the findings," he says.
The report finds that indoor and outdoor air pollution is one of the most extreme hazards to children's health — and it's on the rise. Even though air pollution levels have dropped over the years in high-income countries, on average the global figures for air pollutants have risen 8 percent between 2008 and 2013, according to the WHO. Air pollution is associated with a majority of the 600,000 child deaths from respiratory illnesses each year.
Increased Health Risks
The report noted that harmful exposure can start in the womb and then continue if infants and toddlers are exposed to indoor and outdoor air pollution and secondhand smoke.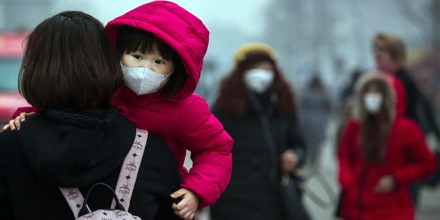 The report also warns that climate change is "one of the greatest new threats to children's environmental health," with higher levels of atmospheric carbon increasing rates of asthma and warming temperatures extending the range of infectious diseases. Further, WHO observes that on a hotter planet "disruption to fresh water supplies and food crop harvests will exacerbate malnutrition and stunting," while "more frequent heat waves will put children at risk of heat stress, renal disease and respiratory illness."
"This increases their childhood risk of pneumonia, as well as their lifelong risk of chronic respiratory diseases such as asthma," the report found. "Air pollution also increases the lifelong risk of heart disease, stroke and cancer."
Increasing volumes of electronic waste from disposed smartphones and other devices can expose children to toxins linked to reduced intelligence, lung damage, and cancer, the WHO says. The volume of so-called e-waste is expected to reach 50 million metric tonnes by 2018 19 percent increase from 2014.
WHO also says Climate change has heightened risk factors, as well; rising temperatures and CO2 levels has led to increased pollen counts, which is linked with asthma prevalence among young children. Between 11 and 14 percent of children under the age of five currently suffer from asthma-related symptoms, and 44 percent of those cases are attributable to environmental factors.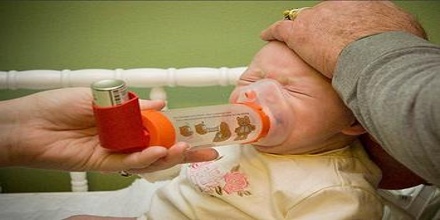 The report helps to clearly establish the link between pollution and children's health, Landrigan says. "It nails down the connectionand documents what many of us have known and been saying for years — that unhealthy environments make people unhealthy".
These deaths are also preventable, if policies and regulations that improve housing, sanitation, clean water and emissions often result in large benefits to children's health.