Hypertension
Hypertension is the largest and commonest risk factor for cardiovascular diseases, growing in prevalence and poorly controlled virtually everywhere and is still largely ignored as a public health problem in most developing countries  .
High blood pressure also known as hypertension is called the "silent killer" because it doesn't have symptoms and thus many people are not aware that they have this condition.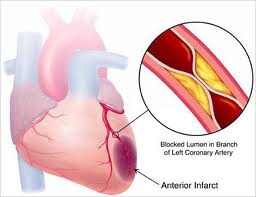 Globally, 7 million people die and 1.5 billion suffer every year because of high blood pressure or hypertension4. As per statistics, there was an estimated 972 million people suffering from hypertension in the year 2000 and by 2025, it is estimated that around 1.56 billion people will have it. High blood pressure is a major risk factor for stroke, coronary heart disease, heart and kidney failure. The higher the pressure, the greater the risk and lower the expectation of life. Intensive research carried out during the past few years, aiming at the control of hypertension at the community level, has already provided valuable results. The studies have shown that control of hypertension in a population is feasible and that it can be carried out through the existing system of health services in different countries. This control of blood pressure leads to a reduction of complications caused by high blood pressure. The World Health Organization attributes hypertension, or high blood pressure, as the leading cause of cardiovascular mortality. The World Hypertension League (WHL), an umbrella organization of 85 national hypertension societies and leagues, recognized that more than 50% of the hypertensive population worldwide is unaware of their condition. To address this problem, the WHL initiated a global awareness campaign on hypertension in 2005 and dedicated May 17 of each year as World Hypertension Day (WHD). Over the past three years, more national societies have been engaging in WHD and have been innovative in their activities to get the message to the public. In 2007, there was record participation from 47 member countries of the WHL. During the week of WHD, all these countries — in partnership with their local governments, professional societies, nongovernmental organizations and private industries — promoted hypertension awareness among the public through several media and public rallies. Using mass media such as Internet and television, the message reached more than 250 million people. As the momentum picks up year after year, the WHL is confident that almost all the estimated 1.5 billion people affected by elevated blood pressure can be reached. The success of WHD is due to the enthusiasm and voluntary action of multiple stakeholders from every member country5. In 2005, as the inaugural effort, the theme was simply 'Awareness of high blood pressure'. The 2006 theme was 'Treat to goal', with a focus on keeping blood pressure under control. The recommended blood pressures are less than 140/90 mmHg for the general population and for the hypertensive population without any other complications, and less than 130/80 mmHg for those with diabetes mellitus or chronic kidney disease. These are the cut-off values recommended by international and Canadian guidelines6. The 2007 WHD theme was 'Healthy diet, healthy blood pressure'. Through such specific themes, the WHL intends to raise awareness not only of hypertension, but also of factors contributing to an increase in the incidence of hypertension and on ways to prevent it. In an effort to empower the public, the theme for 2008 was 'Measure your blood pressure…at home'. Recent reports confirm the ease, accuracy and safety of blood pressure measurements using home monitors. The Theme for 2010 was Healthy Weight – Healthy Blood Pressure.. The theme for 2011 is Know Your Numbers and Target Your Blood Pressure.
Persons with hypertension are at increased risk for a number of serious complications, including coronary heart disease, stroke, congestive heart failure and renal dysfunction and is one of the major risk factors for cardiovascular mortality, which accounts for 20-50% of all deaths.
Prevention is possible, although rarely achieved, and treatment can lead to a reduced incidence of complications, including stroke, coronary heart disease, heart failure, and kidney disease. By 2030, 23 million cardiovascular deaths are projected, with 85% occurring in low- and middle-income countries9.
In 2000, according to the World Health Report 2002, the number of people worldwide afflicted with hypertension was about 600 million. Hypertension is estimated to cause 7.1 million deaths annually, about 13% of the total global deaths. Since most blood pressure-related deaths or nonfatal events occur in middle age or among the elderly, the loss of life years comprises a smaller proportion of the global total, but is nonetheless substantial (64.3 million DALYs, or 4.4% of the total). As countries at different levels of development have been progressing through different stages of health transition at different rates, the socioeconomic gradients with hypertension vary. Blood pressure levels and hypertension have been proven to be inversely related to socioeconomic status in developed countries, but in the developing world such correlations have not always been evident.
Health promotion based on societal knowledge and perceptions regarding chronic diseases such as diabetes and hypertension are considered to be an essential component of any strategy that aims at disease control and prevention10. Awareness alone is obviously not enough to improve cardiovascular health, but it is a prerequisite for making the right decisions with regard to health. Studies showed that knowledge regarding risk factors of hypertension among the urban and rural areas varies. To promote effective health management and to implement future protection programs, it is important for health professionals to recognize the level of awareness among the population with regard to hypertension, and the sources of relevant medical information. In this study the main objective was to compare the level of knowledge about risk factors of hypertension between urban and rural community. This study was conducted in Natunbazar of Kallyanpur area of Dhaka city and Biramerkandi village of Kotalipara upazila of Gopalgonj district.
Prevention of Hypertension
Adults over 18 should have their blood pressure checked routinely. Lifestyle changes may help control your blood pressure:
•    Avoid smoking. (See: Nicotine withdrawal)
•    Do not consume more than 1 drink a day for women, 2 a day for men.
•    Eat a diet rich in fruits, vegetables, and low-fat dairy products while reducing total and saturated fat intake (the DASH diet is one way of achieving this kind of dietary plan). (See: Heart disease and diet)
•    Exercise regularly. If possible, exercise for 30 minutes on most days.
•    If you have diabetes, keep your blood sugar under control.
•    Lose weight if you are overweight. Excess weight adds to strain on the heart. In some cases, weight loss may be the only treatment needed.
•    Try to manage your stress.
One can lower systolic blood pressure (the top number) by 8 to 14 points by switching to the DASH diet. The DASH diet is based on 2,000 calories a day. It's high in fruits, vegetables, legumes, whole grains, and low-fat dairy. It's low in fat. For those over age 50, a systolic blood pressure higher than 140 is a greater risk factor for heart disease than the diastolic blood pressure (lower number).
Symptoms for consultain hypertension:
•    Chest pain
•     Confusion
•    Excessive tiredness
•    Headache
•    Nausea and vomiting
•    Shortness of breath
•    Significant sweating
•    Vision changes