Application of Road Safety Audit:
The road safety audit technique has been able to contribute significantly to making roads safer by identifying many highway designs and operational aspects which would have contributed to the occurrence of road accidents and which would otherwise have been overlooked. Again, road safety audit is of particular importance in the developing countries like Bangladesh because they are still developing their basic national road networks, and unless safety checks are undertaken this will result in unsafe networks in future. A formal road safety audit process would focus on such explicit safety implications and recommend desirable changes or modifications appropriate to the local safety needs/standards. In Bangladesh, the focus should be on the most important national strategic roads or traffic projects (urban and /or rural) which are of considerable safety concern so as to make positive impacts on all concerned viz. the management, the policy makers, road users and the community at large. There is considerable potential that the application of road safety audit principles will rapidly improve the deteriorating safety situation and could contribute significantly to improving long-term safety at marginal cost. The sooner the safety audit procedures are introduced as a part of a comprehensive road safety program (particularly with severe road safety problems), the more lives will be saved. Hoque (1997) argued that some important components of the successful establishment of road safety audit nationally could include the following:
      Establishment of a road safety audit manager/coordinator;
      Overseas visits to explore and learn more about procedures and practices;
      Visiting experts to carry out joint pilot audits, workshop and training sessions;
      Development of national road safety audit guidelines and procedures;
      Development of policies and legislation related to national roads to include safety audit as an operational activity;
      Development of a course on road safety engineering to include safety audit; and
      Continue training local engineers and researchers in road safety engineering.
For its sustained implementation, some further important steps could include the following:
      To develop programs for a phased introduction;
      To run introductory workshops to raise the awareness;
      To set up and run demonstration/pilot projects;
      To continue with further workshops and training courses;
      To set up a working party or group across relevant agencies to develop safety audit guidelines;
      To implement the safety audit policies and guidelines;
      To continue on-going road safety audit training of sound quality and practical level;
      To monitor and evaluate audited schemes by assessing the benefits and feedback; and
      To take further strategies and drives for the systematic expansion of the program.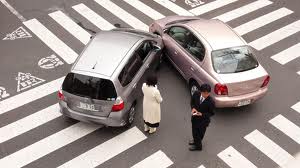 Indeed, key to the process of a road safety audit is the availability of independent expertise. Such expertise is not usually readily available in developing countries, like Bangladesh. However, some progress has been made in terms of developing safety audit guidelines, procedures and training of road safety professionals. The newly established AccidentResearchCenter is contemplating programs for consolidating such activities. Cooperation and support of international agencies and specialized institutes through organizing the transfer and sharing of expert knowledge are of vital importance to the establishment of safety audit procedures in Bangladesh.
Community Based Road Safety:
Substantial opportunities and scope exist for creating a safer road environment through sustained introduction of safe community programs at the local levels by providing wider public participation and awareness as well as making necessary changes in behavior and environment. The community itself by virtue of its expertise, enthusiasm, resources and network can greatly enhance existing programs and even devise new way of tackling safety problems. About 30 to 40 percent of accidents and injuries could be reduced through such programs. The opportunities for community road safety cover a wide area, which includes a definition of community road safety and explanation of its role, outline of the programs, essential structures required for sustained programs and the other issues viz. good practices, integration of community road safety and other aspects of local government activities, wider communication, and use of local media.
Intensified Enforcement and Safety Education Measures:
It is important to intensify the enforcement and educational programs to alleviate the problems of road accidents. The current level of traffic law enforcement, vehicular regulations and road users education is exceedingly low in Bangladesh. It is well recognized that the most important way to reduce hazards of road accidents is to reduce road accidents. Road safety education, especially for children is an effective tool for better road users' behavior on road (ADB, 1997). Public education through community leaders and local officials should be done repeatedly. Voluntary organizations, government/non-government organizations should prepare educational film on safe driving, defensive driving, etc. Extensive research on human factors in accidents could contribute significantly understanding of road users' behavior involved in accidents. Detailed investigation is also necessary to identify the gaps and deficiencies in the perceived traffic safety knowledge of road users, particularly drivers of heavy vehicles.
New Innovative High-tech Solutions:
Improved and innovative solutions are also vital to reduce accidents and casualties. Such as safety barriers and crash cushioning (energy absorption system) at increased impact speeds are highly effective in saving lives. Improved road markings could guide motorists and reduce casualties. Advance roadside management system (fixed object, trees, poles, etc.), high-tech solutions (e.g. ITS) etc. can reduce overall hazards by a big margin. The Intelligent transport System (ITS) is intended for advances in navigation systems, assistance for safety driving, optimization of traffic management and increasing efficiency in road management by building an integrated system of people, roads and vehicles utilizing advance data communication technologies. A recent study on ITS application for Bangladesh revealed that with 100 percent deployment of ITS technology, the fatal and injury related accidents could be reduced as much as 26 percent and 30 respectively (Hasan, 2000).
Some Aspects of Research and Training:
      To provide a way of systematically analyzing the accident problem and developing countermeasure strategies the following aspects of research and training are essential and should be given utmost priorities.
      Detailed systematic accident data collection and computerized database development with emphasis on objective information. Sustained efforts are needed for updating accident database using complete accident information.
      A detailed and sophisticated analysis of accidents with emphasis on sub-categorizing accidents into location, type, severity, user group, etc. Analytical approach should invoke the idea of "accident type/location" technique.
      Development of procedures for identification of "hazardous road locations"/ "accident black spots" as the treatment of these locations has been found to be highly cost-effective.
      Understanding and application of proven engineering countermeasures accompanied by proper evaluation studies of their effects.
      Development of strategies for effective local road safety training and transfer of technology and good practices together with exchange of new research findings.
Collaborative external assistance and requisite resources are vital for accomplishing these requirements in Bangladesh. Training local staff and research capacity building in the above skills appear to be of utmost importance and offer significant challenges.
 Progress in Road Safety Research and Developments in Bangladesh
 Road Safety Organizations and Strategic Action Plan:
Road safety action requires the involvement of many different disciplines and the cooperation of the wide range of government, private and civil sectors with the firm governmental/ organizational commitment. The recognition of the seriousness of road accident problem by the government of Bangladesh is reflected by various measures taken to combat the alarming situation. The National Road Safety Council (NRSC) was established in 1995, which drew up National Road Safety "Strategic Action Plan" covering the period from July 1997 to June 1999and subsequently a revised three-year action plan (2002-2004) was prepared. Currently there are two core organizations responsible for preparing national policy on road safety and ensuring its implementation. These are National Road Safety Council (NRSC) and Road Safety Cell (RSC). The NRSC acts as apex body for approving and driving forward the national policy and plans. Besides NRSC, District Road Safety Committees (DRSCs) at the district and metropolitan levels have been formed to undertake local road safety programs according to local needs. The Road Safety Action Plan identified the nine priority sector activities for improvements. These are planning; Management and Coordination; Accident Data System; Road Engineering; Traffic Legislation; Driver Training and Testing; Vehicle Safety; Education and Publicity; Medical Services. Indeed, the activities for the focus of the strategic action plan are similar to those covered by the ADB/ESCAP road safety guidelines (ADB, 1997). It is increasingly apparent that non-governmental groups have a key role to play in dealing with road safety problems.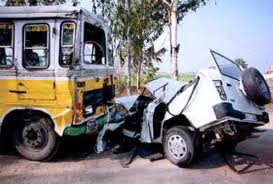 Establishment of Accident Research Center (ARC) at BUET:
Road safety research provides the framework for making effective policy decisions and for cost-effective investment in road safety. In response to the growing accident problem in Bangladesh, the concerned authorities have started to realize the need for scientific study and research regarding the causes of accident and commensurate remedial measures. The highest level of commitment in this regard came from the Honorable Prime Minister to establish an independent Accident Research Centre within her top priority programs. The Accident Research Center (ARC) has been established at Bangladesh University of Engineering and Technology (BUET) in 2002 to carry out scientific research for clear understanding of the road safety problems and ascertaining the underlying causative factors which contribute to accidents on roads, railways and waterways. In addition, ARC has major role to develop pragmatic, cost-effective scientific solutions and bring about significant improvements in the capability of the professionals and workers in the field of transportation to a meaningful level of expertise for accident prevention and injury control and thereby contribute to the safer environment for all users and operators.
 ARC Objectives:
The development objectives of the Center are to:
    Establish a comprehensive accident and injury database;
    Ascertain the causes of accidents and background factors;
    Develop accident countermeasures on the basis of scientific study and engineering knowledge;
    Monitor and evaluate accidents countermeasures;
    Assess economic and social impacts of accidents;
    Conduct high quality research on technological, behavioral and educational safety improvement opportunities and their cost effectiveness;
    Provide training and education in accident prevention and safety technology;
    Introduce and administer road safety courses leading to Certificates, Diplomas and Degrees;
    Disseminate and share knowledge and translate them into safety policies and practices;
    Foster safety research excellence through exchange and linkage with institutions/ organizations at regional and international levels; and
    Provide advisory and expert services to the relevant organizations on the matter of road safety.
Thus the activities of the center can essentially be divided into two broad areas:
(i) Safety research and investigations; and
(ii) Safety training on professional capacity building and awareness development.
ARC Activities:
Understanding how to translate research findings and scientific principles effectively into practical preventive and reduction programs is critical for achieving safety improvements. Thus the development of appropriate human resources for producing road safety professionals is an urgent necessity. Accordingly appropriate training program is required to be institutionalized. In the light of achieving this goal, ARC's research and training activities are categorized into some major themes as follows:
      ARC would develop strategic road safety research plan based on stakeholders and governmental needs for addressing the accident and injury problems;
      Targeted future research will be undertaken on priority areas and needs of the society, community and users;
      The research programs will be conducted ensuring high quality, with due considerations to policy implications to the local contexts;
      A comprehensive database on road accidents and inland waterway accidents will be developed and updated regularly in order to provide information for accurate assessment of the safety situations;
      Research will also be conducted for improved understanding of the accident phenomena and injury problem characteristics; and
      Assessment of published local safety research works to avoid duplication as well as to assess future requirements.
      Safety training and development of countermeasures
      Development of cost-effective safety measures, methods and techniques;
      Train safety professionals to acquire knowledge on accident and safety issues;
      Establish facilities for safety related education, research and training;
      Establish program of education and research training at Diploma, Masters' and Ph.D. degree level in safety related studies, accident control and mitigation, injury prevention and traffic management;
      Improve capacity for conducting research on traffic accidents and countermeasures; and
      Create sustainable awareness of traffic safety among policy makers and practitioners relating traffic to management, accident prevention and countermeasures.
      Collaborative linkages
      The center would develop effective linkages with institutions, organizations, universities etc. at local, regional and international levels in order to facilitate exchange of knowledge and technologies;
      The center would also initiate professional exchange programs with similar overseas organizations and institutions for updating and sharing of knowledge on matters related to traffic accident and safety. The Center is driven with the motto of developing into a Center of Excellence for the advancement in safety research and training in near future.
 Achievements of ARC:
Within a short period of time since its establishment, the AccidentResearchCenter has been able to make significant achievements with regard to safety research and training activities. Of particular importance of the ARC's achievement is the development of training materials and booklets for road safety professionals, heavy vehicle drivers and vulnerable groups.
Aspects of major accident research being under taken on:
      Accident database development and updating;
      Identification of hazardous road locations and analysis of accident black-spots;
      Heavy vehicle drivers' behavior;
      Speeding and road safety;
      Rural highway safety;
      Involvement of pedestrian and children in road accidents;
      Analysis of Inland Water Transport Accidents and the identification of the remedial measures;
      Effects of vehicular defects on road traffic accidents; and
      Involvement of drivers and their characteristics in road accidents.
CONCLUDING REMARKS:
Road traffic accidents have loomed as a serious and growing problem in Bangladesh and the safety situation is very severe by international standards. There have been a number of recent governmental initiatives for organizing and implementing road safety programs through a strategic action plan including the establishment of the AccidentResearchCenter. These initiatives of tackling the safety problem is considered to be quite significant in terms of governmental commitments and have importance to the global, regional and sub-regional collaboration and support in sharing of information, developments and good practices to consolidate programs for safety improvements. The AccidentResearchCenter at Bangladesh University of Engineering and Technology (BUET) could well be supported by the GRSP, WHO, World Bank and other leading international agencies involved in road safety as their collaborating center in road traffic accidents and injury prevention by promoting effective road safety measures based on local research and training.
 Causes of Road Accident
    Defective Parts of Vehicle
      Defective Brake & Steering
      Bad Quality Tires & faulty light
      Windshield Wiper Not Working
Driver
      Tired & Illness
      Drunk & careless
      Disability
      Fake license & untrained
      Excessive speed & failure to see Pedestrians
      Using mobile phone & adjusting radio  while driving
      Loss of Control of Vehicle & Drove Wrong-Way
    Vehicle
      Overload
      Rapid Increase in the number of Vehicle & Incorrect Maintenance of Vehicle
Environment & Weather Condition
      Rainy & Heave Winds
      Cloudy
Road Condition
      Narrow Road & Defect in Roadway (hole)
      Under Construction
      Poor Road Surface & Wet or Slippery due to Rain/Flood
      Bend/Winding Roads & Step Hill
      Poor Maintenance of Road & One Lane-road with Divided Carriageway
Traffic System
      Lack of Signal & sign
      Poor Traffic Management & Inadequate Traffic Police
Others
      Measurement- Inaccurate Speedometer
      Pedestrian- Carelessly Crossing the Road
Check Sheet:
A check sheet is a structured, prepared form for collecting and analyzing data. It is a simple data collection form for observing how frequently something occurs. We have used this tool for our workshop activity to easily and efficiently collect and organize data. We have prepared the tally sheet using the data we have gathered from Questionnaire survey. The no. of our respondent was 30. In the tally sheet, we have included the causes of road accident on the left side. Then we have multiplied the no of respondent with the points(i.e.  1, 2, 3, 4, 5) given by them. Then we summed the entire five (5) points and got the frequency of the particular causes. Others are done by the same methodology.
We use this tally charts to see or Review the steps of the process, or the causes of the problem to observe (i.e. the external observation of the process to measure frequencies).
| | | |
| --- | --- | --- |
| Causes | Tally (No. of respondent*point) | Total |
| Defective Parts of Vehicle | |   |
| Defective Brake & Steering | 0*1+6*2+12*3+9*4+3*5 | 99 |
| Bad Quality Tires & faulty light | 3*1+9*2+9*3+9*4+0*5 | 84 |
| Windshield Wiper Not Working | 6*1+9*2+9*3+3*4+3*5  | 78 |
| Driver |   |   |
| Tired & Illness | 0*1+6*2+3*3+18*4+3*5  | 108 |
| Drunk & careless |  0*1+6*2+3*3+15*4+6*5 | 111 |
| Disability |  12*1+3*2+6*3+6*4+3*5 | 75 |
| Fake license & untrained |  0*1+3*2+12*3+12*4+3*5 | 105 |
| Excessive speed & failure to see Pedestrians |  3*1+6*2+6*3+9*4+6*5 | 99 |
| Using mobile phone & adjusting radio  while driving |  6*1+12*2+9*3+3*4+0*5 | 69 |
| Loss of Control of Vehicle & Drove Wrong-Way |  0*1+3*2+9*3+12*4+6*5 | 111 |
| Vehicle |   |   |
| Overload | 0*1+3*2+9*3+9*4+9*5  | 114 |
| Rapid Increase in the number of Vehicle & Incorrect Maintenance of Vehicle | 3*1+12*2+9*3+6*4+0*5  | 78 |
| Environment & Weather Condition |   |   |
| Rainy & Heave Winds | 3*1+0*2+0*3+21*4+6*5  | 117 |
| Cloudy | 6*1+0*2+12*3+9*4+3*5  | 93 |
| Road Condition |   |   |
| Narrow Road & Defect in Roadway (hole) | 3*1+3*2+3*9+12*4+9*5  | 99 |
| Under Construction |  0*1+6*2+15*3+3*4+6*5 | 99 |
| Poor Road Surface & Wet or Slippery due to Rain/Flood | 0*1+3*2+12*3+12*4+3*5  | 105 |
| Bend/Winding Roads & Step Hill | 3*1+12*2+9*3+3*4+3*5  | 81 |
| Poor Maintenance of Road & One Lane-road with Divided Carriageway | 3*1+3*2+15*3+9*4+0*5+  | 90 |
| Traffic System |   |   |
| Lack of Signal & sign | 0*1+3*2+3*3+21*4+3*5  | 114 |
| Poor Traffic Management & Inadequate Traffic Police | 0*1+3*2+9*3+9*4+3*5  | 84 |
| Others |   |   |
| Measurement- Inaccurate Speedometer |  3*1+3*2+9*3+6*4+9*5 | 105 |
| Pedestrian- Carelessly Crossing the Road |  0*1+0*2+3*3+15*4+12*5 | 129 |
| Total | | 2247 |
 Data Sheet:
A datasheet is a document summarizing the performance and other characteristics of a component or a sub-system in sufficient detail to be used by a team to design the component into a system. Typically a datasheet begins with an introductory page describing the rest of the document, followed by listings of specific components, with further information on the connectivity of the devices.
We have prepared this data sheet by calculating no. of causes (f) & then sequentially cumulative frequency, percentage (%) of causes (f) & percentage (%) of cumulative frequency. We have used this data sheet in preparing Bar Chart & Pareto diagram.
| | | | | |
| --- | --- | --- | --- | --- |
| Causes | Frequency | C.F. | % of Causes | % of C.F. |
| Defective Parts of Vehicle | 261 | 261 | 11.62 | 11.62 |
| Driver | 678 | 939 | 30.17 | 41.79 |
| Vehicle | 192 | 1131 | 8.54 | 50.33 |
| Environment & Weather Condition | 210 | 1341 | 9.35 | 59.68 |
| Road Condition | 474 | 1815 | 21.09 | 80.77 |
| Traffic System | 198 | 2013 | 8.81 | 89.58 |
| Others | 234 | 2247 | 10.42 | 100 |
Bar Chart
A bar chart is a graphical display of tabulated frequencies. It is the area of the bar that denotes the value. These types of bar chart show the statistical frequency distribution of a variable of interest. From this chart it can be determined how some variable or causes is to law or too high & what further action is required.. In the most common form of bar chart, the independent variable is plotted along the horizontal axis and the dependent variable is plotted along the vertical axis. In our case, we have plotted the causes of accident in the horizontal axis and frequency in the vertical axis.
 Scatter Diagram
This chart shows the correlation between two variables and can be used to infer causality of problems. Here we have used the diagram expressing the relationship between the number of accident occurred in a day and the time in which accidents are mostly occurred. This relationship indicates that at which time accidents are occurred on a daily basis. We consider the time span in units that a unit consists of 3 hours like 6.00 a.m. to 9.00 a.m. the time span shows on the X-axis and the number of accident on Y-axis.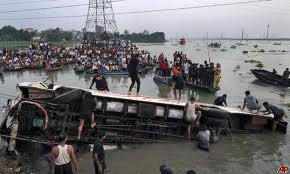 Stratification:
It is said that in a global context about one million persons die out of road accidents. The poor countries have about 40 percent of world's motor vehicles but have 86 percent fatalities. In developing countries, more than 10 percent of the hospital beds are occupied by persons injured in road accidents. In low and middle income countries like Bangladesh, the cost of road traffic injuries is estimated at US$ 65 million, exceeding the total amount these countries receive in development assistance. Road traffic injuries cost countries between 1% and 2% of gross national product, amounting to US$ 518 billion every year.
Stratification is the process of separating a group of observation of the data. This is done on the basis of certain characteristics. We have used this process for separating the road accident causes of same characteristics & then divided them into small sub causes. By conducting the questionnaire we identified the underlying causes behind road accident; we too conducted personal interview & discussed with the traffic polices, traffic management association and also drivers who are working for road control system in order to find out the actual scenario that were not covered in our survey questionnaire. After completing our data collection & analysis, we finally map out of 23 causes of road accident in Bangladesh. Next, we arrange these causes in to 7 separate groups, which are also main 7 causes of road accident; that are as follows:
Defective Parts of Vehicle
As Bangladesh is a low income and several problematic country, it has more than 70% of defective vehicles running on the road that easily carry goods and passengers. It is dangerous for the country's people who are always journey in these dangerous vehicles, can face death at any moment of time in their life. About approximately 30% of road accidents, occur for this reason. The vehicle owner do not willing to repair their vehicles on regularity basis as in our country there are rules but their (rules) enforcement is really absent. We divide or classify this cause into three further causes.
      Defective Brake & Steering
      Bad Quality Tires & faulty light
      Windshield Wiper Not Working
2.     Driver
One of the major problems in Bangladesh is that a large percentage of drivers have had no training and are using forged licenses. These illiterate road drivers are unable to understand traffic rules and sign- syndrome of road traffic management. Much of these can be ascribed to the mal-practices involved in issuing licenses. There is no rigorous application of required standards of performance in granting driving licenses. A Bengali daily has drawn attention to the fact that about 90 percent of the diving licenses in Dhaka city are fake. This is perhaps one of the most important one of all causes. It is not only a question of poor driving and skill; it is more a question of reckless driving specially by the buses and trucks drivers. On the highways, the buses and trucks drivers are seen to be engaged in a deadly competition to overtake one another by accelerated speed. Depending on this cause we break down the cause as in follows-
      Tired & Illness
      Drunk & careless
      Disability
      Fake license & untrained
      Excessive speed & failure to see Pedestrians
      Using mobile phone & adjusting radio  while driving
      Loss of Control of Vehicle & Drove Wrong-Way
3.     Vehicle
Most of the buses and trucks of our country carry more than or sometimes double or triple of its capacity. This leads to most of the accidents. Another concern of road accident is the rapid increase of the vehicle in our country. In 1990, the total number of mechanized vehicles on road was 221,526. In 2000, the number rose to 427,156 in 2000. Thus the number almost doubled. The compound growth rate works out at about 7 percent. The types of mechanized vehicles include car, buses, micro-buses, truck, auto-rickshaw, jeep, taxi, tractor, motor cycle, trawler and others (BBS, 2000). Of these, the highest growth in percentage was in case of microbus (2,119%), followed by auto-rickshaw (200%), motor cycle (88%), car (80%) and truck (55%). The sub causes of the main cause vehicle are-
      Overload
      Rapid Increase in the number of Vehicle & Incorrect Maintenance of Vehicle.
4.     Environment & Weather Condition
Bangladesh is a tropican country. Its three seasons Summer, Rainy and Winter are more prominent out of six seasons. Specially road accidents occure in Rainy and Winter seasons. In Rainy season roads are very slippery and wet on which drivers can not control the vehicle. With these silppery roads heavey winds add that creat more dangerous sitution for road accident. On the other hand in Winter season, the weater becomes more cloudy. In that sitution drivers are not able to see the roads properly or other vehicles, pedestrains passing the road. The classifications of weather condition are-
      Rainy & Heavy Winds
      Cloudy
5.     Road Condition
In Bangladesh there are no specific trends of repairing the roads. Most of the roads are cutting down or in under construction in Rainy season. It is also a matter of concern that a road may be cut for several times in a single year. Also the roads are not sufficient span to pass the two vehicles at a time. Many of our roads do not have the cover of manholes that also creates accidents frequently.  Broking roads, bending roads, one lane-road are common in our roads which make the roads more dangerous for driving. By considering these factors we classify our road condition as-
      Narrow Road & Defect in Roadway (hole)
      Under Construction
      Poor Road Surface & Wet or Slippery due to Rain/Flood.
      Bend / Winding Roads & Step Hill
      Poor Maintenance of Road & One Lane-road with Divided Carriageway.
Traffic System
Outside of the city there are hardly found the traffic sign and signals. Also within the city most of the signals are either defective or not in use by both the traffic polices and drivers. But in our country there is little enforcement of the rules of the traffic system. Poor traffic management and enforcement are most visible in the streets of metropolitan areas. While much of it can be attributed to dereliction on the part of the traffic police, it is also true that vehicle drivers as well as pedestrians contribute in no small measure to road accidents. Most vehicles do not obey traffic signs or wish to be regulated. A vast majority of pedestrians do not like to use over-bridges or under-passes built at a huge cost to ensure their safety. The classification of the cause of traffic system are-
      Lack of Signal & sign
      Poor Traffic Management & Inadequate Traffic Police
Others
Between 70 – 80 % of RTAs (Road Traffic Accidents) occur on highways and rural roads. Up to 70% of road accidents are pedestrian alone. Inaccurate Speedometers are also a factor for road accident in our country Bangladesh.
      Measurement- Inaccurate Speedometer
      Pedestrian- Carelessly Crossing the Road
Pareto Chart:
A Pareto chart, also called a Pareto graph, is a vertical bar graph in which values are plotted in decreasing order of relative frequency from left to right. The Pareto Chart is used to display the relative importance of data and to direct efforts to the biggest improvement opportunity by highlighting the vital few in contrasts to the useful many.
For preparing this Pareto diagram, we have arranged different types of causes in descending order from data sheet & plotted against the nature of causes. First figure shows the % of cumulative frequency & second figure shows relative percentage of frequency. The independent variable is shown on the horizontal axis and the dependent variable is shown on the vertical axis. Relative frequencies, usually as percentages, are portrayed as the heights of bars having equal width. A point-to-point graph, which shows the cumulative relative frequency, may be superimposed on the bar graph.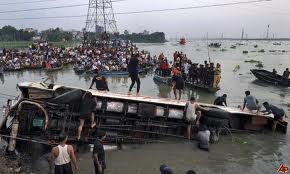 Data Sheet in descending order
| | | | | |
| --- | --- | --- | --- | --- |
| Causes | Frequency | Cumulative Frequency | % of Frequency | % of Cumulative Frequency |
| Driver | 678 | 678 | 30.17 | 30.17 |
| Road Condition | 474 | 1152 | 21.09 | 51.24 |
| Defective Parts of Vehicle | 261 | 1413 | 11.62 | 62.86 |
| Others | 234 | 1647 | 10.42 | 73.28 |
| Environment | 210 | 1857 | 9.35 | 82.63 |
| Traffic system | 198 | 2055 | 8.81 | 91.44 |
| Vehicle | 192 | 2247 | 8.54 | 100 |
Pareto Chart
Cause & Effect Analysis:
Cause and Effect Analysis is a simple graphical technique that can help to structure a problem by considering its causes & guide a team into seeking further information about the nature of the system under consideration. It is a useful way of mapping the inputs (i.e. causes that we get from the survey result) that affect the main event "Road Accident". It is also known as Fish Bone Diagram.
For incorporating the Cause and effect analysis or Fish Bone Diagram, we take into consideration of our seven (7) main causes that are-
     Defective parts of vehicle
     Drivers,
     Vehicle,
     Environment,
     Road condition,
     Traffic system and
     Others
These causes are then shown as labeled arrows entering the main cause arrow. These causes also have various sub causes. Finally, the effect of all causes "Road Accident" being investigated is shown at the end of the horizontal arrow as a head of the fish.
Control Chart:
Control chart is a tool used to determine whether a process is in a state of statistical control or not. The pattern it reveals can help determine the source of variation to be eliminated to bring the process back into control. A control chart is a specific kind of run chart that allows significant change to be differentiated from the natural variability of the process. This is key to effective process control and improvement.
A control chart consists of the following:
     Points representing measurements of the characteristic in road accident  taken from the process at different times.A central line, drawn at the process characteristic mean which is calculated from the data that is       , 10.7
     Upper and lower control limits: Upper limit- 17.10 and lower limit- 4.3
There are two types of control chart
Variable control chart
Attribute control chart
For Road Accident, we consider the variable control chart.
| | | | | |
| --- | --- | --- | --- | --- |
| | Causes | Frequency | X Bar = F/30 | R |
| Category 1 | Defective parts of Vehicle | 261 | 8.7 | 12 |
| Category 2 | Driver | 678 | 22.6 | 19 |
| Category 3 | Vehicle | 192 | 6.4 | 16 |
| Category 4 | Environment | 210 | 7 | 14 |
| Category 5 | Road Condition | 474 | 15.8 | 15 |
| Category 6 | Traffic System | 198 | 6.6 | 20 |
| Category 7 | Others | 234 | 7.8 | 16 |
| | Total | | 74.9 | 112 |
Calculation of the factors
R = Difference between the highest and lowest value of the sample.
   R bar = ∑ R / n = 112 / 7 = 16
Formula: Central line (C.L)   =
            = ∑ x bar / n = 74.9 / 7 = 10.7
According to the A2 chart, when n = 7, A2 = 0.40
A2 = Control chart factor
Upper Control Limit (U.C.L)   =         + A2             = 10.7 + 0.40 * 16 = 17.10
Lower Control Limit (L.C.L)   =         – A2                = 10.7 – 0.40 * 16 = 4.3
As per the requirement of this report we have conducted qualitative approaches to find all those issues related to Road Accident in Bangladesh. Following are the exclusive findings we have gathered from survey through questionnaires among a sample of 30 people, and also from depth interviews of several addicted respondents in Bangladesh.
    Road safety in Bangladesh has been rapidly deteriorating with increasing number of road accident deaths, largely as direct consequences of rapid growth in population, motorization and urbanization. The number of fatalities has been rapidly increasing particularly in the recent years, from 1495 in 1993 to 3334 in 2003, i.e. nearly two and half times in eleven years period with one of the highest fatality rate by internationally standard.
    Studies on road accident revealed that in Bangladesh heavy vehicles such as trucks, buses and minibuses are major contributors to road accidents particularly fatalities involving vulnerable road users, pedestrians in particular.
    In urban areas of Bangladesh trucks, buses and minibuses account for up to 90% of total road accident although they constitute only 4% of the total vehicle fleet. They are particularly over involved in pedestrian accidents accounting for about 80% of total accidents (trucks 37%, buses 20% and mini-buses 22%). At some locations, trucks involvement alone was found to be between 43 and 50%.
    These findings are consistent with those found elsewhere in other developing countries (e.g. India, Papua New Guinea, Fiji, and China). While the road safety professionals have considerable knowledge about vehicle characteristics, load factors, environmental effects on operational efficiency of drivers, they often have only a rudimentary and inconspicuous understanding of the driver's physical, psychological more importantly driving behavior.
    The recently established Accident Research Centre at the BangladeshUniversity of Engineering & Technology (BUET) has initiated a research and training programme on the involvement of heavy vehicles and their drivers in road traffic accidents in Bangladesh. A comprehensive questionnaire survey titled "Study on Heavy Vehicle Drivers and Their Understanding of Road Safety" has been conducted at various bus and truck terminals strategically located throughout the whole country to determine the level of their road safety awareness and the needs for driver's education to improve their performance in safe driving.
    Road accidents in Bangladesh claim, on average 4000 lives and injure another 5000 a year. Actually there could be about 10,000 to 12,000 deaths each year. The statistics reveals that in Bangladesh the fatality rate is at least 50 times higher than the rates in Western Europe and North America.
    The statistics reveal that Bangladesh has one of the highest fatality rates in road accidents, which is higher than 160 deaths per 10,000 motor vehicles on road every year compared with the rates of 2.0 in the USA and 1.4 in UK, for example.
    Between 70 – 80 percent of accidents occur on highways and rural roads. Up to 70 percent of road accidents are pedestrian alone. Trucks and busses are major contributors to road accident fatalities, and up to 80 percent, particularly responsible for pedestrian fatalities. In terms of vehicle-kilometer traveled, motorcycles are much more dangerous than other vehicle types, at least five times the rate of rickshaw.
    Majority of the bus and truck drivers in our country have no other ways of income other than driving i.e. drivers have to depend only upon their earned income as a driver.
    In general it seems that in our country drink driving has little impact on occurrence of accident by drivers in this country, although in many countries drink drivers form a subgroup of a larger population of high-risk drivers.
    It is also found from the questionnaire survey that most of the drivers cannot afford to maintain the required rest break when driving and continuous long duration driving increases fatigue particularly at night.
    Most obviously, the drivers who drive in extended hour suffer from fatigue and are more likely to involve in accidents.
Solutions for Road Accidents:
The Traffic Accident has been the regular phenomenon in Bangladesh. Death tolls due to traffic accidents are on the increase. In 1987 the number of traffic accidents was 1,521 but in 2000 in rose to 3,419. In 1987 the number of casualties was 1,156 but in 2000 the casualty reached at 3,050. (The Statistical Year Book-2000, BBS). Records of Traffic Accidents of Bangladesh Police Head Quarters reveal that every year on an average 4,000 people die from road accidents.
According to the report of the US State Department, an estimated 1.17 million deaths occur each year worldwide due to road accidents. The majority of these deaths, about 70 percent, occur in developing countries like Bangladesh. The annual fatality rate in road accident in Bangladesh is 85.6 per 10,000 vehicles followed by Nepal 62.7 and Myanmar 47.7. In the developed countries where the number of motorized vehicles is many time higher, the fatality rate is below 03 per 10,000 vehicles. To reduce the road accident following steps can be taken:
      Traffic education in this country is unknown. Lessons on traffic rules and regulations in the text books of the educational institutions are always neglected. The traffic education should be compulsory in the text book. Road safety education for children will lead to a reduction in injuries.
      Our drivers, especially the professional ones, are not well educated and properly trained. They lack of both technical expertise and knowledge on traffic rules. Before providing license authority should be give some knowledge about traffic rules and regulations.
      Licensing authorities are inefficient and corrupt. To earn a driving license without appearing at the driving test is squarely possible. There is not any up-to-the-mark driving school in this country. Government can establish driving schools.
      The high speed vehicles running along arc shape connecting road always welcome the risk of an accident. It is seen that in a zigzag turning no sign is visible. So wide road should be constructed.
      Traffic Sergeants are the backbone of the Traffic Police Department. These highly qualified traffic managers paradoxically bear the status of a third class government employee. The pay and allowances offered to them are deplorably insufficient to meet the both ends. So they should provide some allowances to motivate them.
      If stopping on a hard shoulder is necessary, leave the vehicle and wait on the embankment for assistance. Stationary vehicles on the hard shoulder are at high risk of being involved in an accident. Use motorway emergency phones to ease detection of the location.
      One should not park on pavements. This puts pedestrians at risk by increasing their need to walk on the road and can also damage the pavements, also affecting pedestrian safety.
      Broken down vehicles should be moved off the road if possible. Hazard warning lights should be switched on and a high visibility jacket should be worn if available.
      Drivers must be aware of the speed when they are driving. They should watch their speedometer, know the limits, concentrate and slow down when they are passing busy roads.
      Drink driving campaigns, lowering the drink drive limit, law enforcement and wider police powers to require breath tests including random breath testing may reduce drink driving. The individual should ensure that they stay within the legal alcohol limits or, better still, do not drink at all if they are driving.
      Medicines that may have side effects that affect ability to drive should be clearly labeled. People should not drive under the influence of elicit drugs.
      Drivers should not use hands-free or hand-held mobile phones while driving.
      The correct seatbelt or child restraint should always be used.
       Strategies that increase the use of seat belts or child restraints will result in fewer injuries.
      Stricter enforcement of speed limits will result in fewer injuries.
      Safer design of roads and roadside environments will result in fewer injuries
      Area wide traffic management schemes should be targeted at areas with high injury rates and will reduce pedestrian injury rates.
      Permanently switched on lights on cars can reduce daytime road traffic accidents.
      Strategies to increase the wearing of cycle helmets will reduce the incidence of head injury.
Recommendation:
      Modern signaling system should be introduced in all major cities
      Red light Lesser Camera, Personal Digital Aid(PDA), Auto Speed Radar Camera ,Traffic Light Surveillance Camera, Breathe Evidential Analyzer (BEA) and other modern instruments should be used
      Driving institutes to impart quality driving training should be set up
      All the safety road partners— BRTA, Roads & High Ways, City Corporations,pauroshovs ,LGED and the traffic police must work in unison
      Budget should be allocated for traffic education
      Registration of obsolete model of vehicles and import of recondition vehicles should be stopped
      The Motor Vehicle Ordinance should be amended to increase the amount of fine and term of imprisonment for some of the traffic offences
      Some offences under the Motor Vehicle Ordinance should be made non bail able
      Drivers Improvement Points System (DIPS) should be introduced so that the habitual traffic rule violators are barred from driving
      ARoadSafetyCommunityPark should be set up to impart lessons on traffic rules to the young generation
      Non motorized vehicles should be removed from city roads
      The vehicle population using the roads should be controlled
conclusion:
The global forecast has indicated that over the next 10 years developing countries like Bangladesh will experience an alarming increase in road accidents and casualties (but we are already facing the problem). Addressing the safety problems thus emerges a serious challenge in the absence of requisite transport safety professionals and resources. It discusses the priority issues and options for improving safety. Pedestrian-vehicle conflicts are clearly the greatest problem with significant involvement of trucks and buses. Children are highly vulnerable in the traffic situation compared with many other countries of the world. There is urgent need and scope for improving the road safety situation by implementing an effective and coordinated safety policy and actions which require significant improvements in relevant sectors viz. better enforcement, better roads (including the treatment of accident blackspots) and improved public education programmes with the introduction of newly-developed measures and approaches. Intensified efforts are needed to bring about changes in the attitudes of drivers and other users towards safe operations. Importantly, initiatives to improve the conditions would require renewed governmental commitment and considerable resources, particularly trained local personnel, safety specialists and researchers to build up indigenous capacity and attain sustainability of effective road safety programmes. There has been an umber of recent governmental initiatives for organizing and implementing road safety programmes through a strategic action plan including the establishment of the Accident Research Centre. These initiatives in tackling the safety problem are considered to be very significant in terms of governmental commitments and are important to regional and sub-regional collaboration and support in sharing of information, developments and good practices towards consolidating programmes for safety improvements. The ARC at Bangladesh University of Engineering and Technology could well be supported by WHO as their collaborating centre on road traffic accident prevention in developing and promoting effective road safety measures based on locally-based research on road traffic accidents.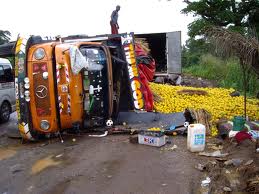 Some are parts:
Report on Road Accident of Bangladesh(part 1)