The winners of the 2021 Comedy Wildlife Photography Awards have been unveiled in all their goofy glory. Ken Jensen, an amateur photographer from the United Kingdom, won this year's top prize for his magnificent shot of a Golden Silk Monkey caught in an unpleasant slip-up, suitably captioned "Ouch!" Ken says he shot the photo in 2016 while on vacation in Yunnan, China's southwestern region.
While other monkeys were playing and behaving curiously toward the people, this one was acting extremely aggressively. They experienced an immediate dose of karma, however, as they slipped on the wire and landed in an awkward position.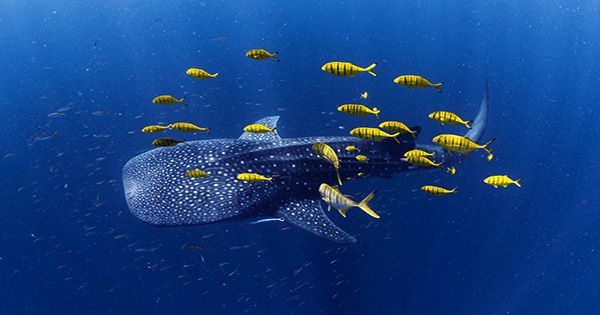 When Ken learned of his victory in the competition, he stated, "It's a terrific feeling to know that your image is making people smile all around the world while also helping to promote some very good conservation organizations."
The Comedy Animal Photography Awards was founded in 2015 with the goal of developing a competition that used comedy to promote wildlife conservation. Save Wild Orangutans, a charity that aims to safeguard wild orangutans in and around Borneo's Gunung Palung National Park will receive 10% of the competition's total net earnings this year.
Affinity took the photo. John Speirs won the People's Choice Award for his shot "I Guess Summer's over!" of a pigeon with an autumn leaf blown into its face, which he took in windy Scotland.
Chi Ki Tio won the Creatures Under the Sea Award for his film "Time for School", a young elephant was seen playing in the mud in Zimbabwe, and Vicky Jouron won an amazing internet portfolio award for his film "The Joy of a", Mud bath, "A series of pictures showing a young elephant playing in the mud in Zimbabwe.
In addition to the category winners, there were ten "Highly Commended Winners" who came close to taking first place but still managed to make the judges happy. A selection of the winning photographs may see below. If all of this appeals to you, have a look at the finalists for the 2020 Comedy Wildlife Photography Awards.