After the bell today, Facebook, the world's largest social networking site, released its third-quarter financial figures. On a diluted basis, it reported total revenue of $29.0 billion and earnings per share of $3.22. According to Yahoo Finance data, investors expected the company to announce revenues of $29.58 billion and profits per share of $3.19. Facebook's stock is up marginally in after-hours trade, showing that the street is not surprised by the company's relatively weak top-line results.
This lack of surprise could explain by the fact that Facebook's report comes after Snap's digest, which was released last week. Snap's stock dropped after the business said it expected a much lower Q4 revenue growth than the market expected, blaming Apple and supply-chain issues for the company's revenue problems. Facebook announced revenue guidance for the fourth quarter of 2021 in a letter to investors, estimating between $31.5 billion and $34 billion in revenue. The market anticipates $34.89 billion, which is more than Facebook's forecast.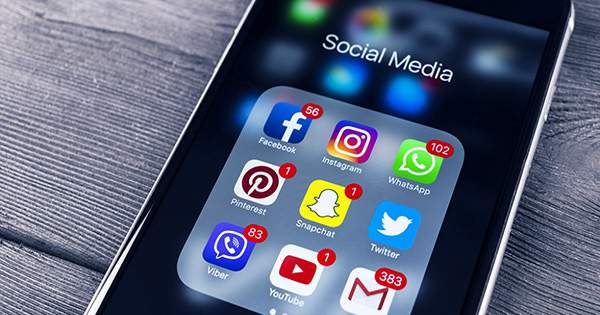 The discrepancy between Facebook's predictions and market expectations appears to be due to predictable factors. Regarding its Q4 outlook, the social media behemoth published the following in its results note: In view of persistent headwinds from Apple's iOS 14 revisions, as well as macroeconomic and COVID-related concerns, our outlook reflects the severe uncertainty we face in the fourth quarter. In addition, we estimate non-ads revenue to be lower in the fourth quarter compared to the previous year, as we follow up on the great launch of Quest 2 during the Christmas shopping season last year.
Changes in Apple's mobile operating system privacy handling and the resulting downstream impacts, as well as COVID-related difficulties, were expected.
In its investor digest, Facebook also stated that it would "split off Facebook Reality Labs, or FRL, as a standalone reporting segment." The company believes it is appropriate to create a second revenue category after investing "substantial resources" in augmented and virtual reality products and services.
Facebook will have two sectors starting next quarter. The first, dubbed "Family of Apps," would include results from "Facebook, Instagram, Messenger, WhatsApp, and other applications," according to the company. FRL, on the other hand, will cover "augmented and virtual reality consumer gear, software, and content."
That is all right. Perhaps even beneficial, But, for the love of God, Facebook, why do not you also break down reporting on your social apps into more detailed buckets? That would have been beneficial to shareholders. That is perfectly OK. Perhaps advantageous, however, for the love of God, Facebook, why do not you break down your social app reporting into more buckets that detailed as well? Shareholders would have benefited from this.