Many users of Microsoft Windows desktop devices have previously experienced the vexing problem of putting their device to sleep and then returning to find some or all of their apps rearranged. Microsoft is now working to eliminate this vexing bug.
When enough users complained about needing to re-arrange their application windows into the correct location on their monitor, the company moved to fix the problem, which can take time away from productivity. This problem has been dubbed "Rapid Hot Plug Detection" by Microsoft (Rapid HPD). This detect feature has an effect on DisplayPort multi-monitor setups, resulting in undesirable desktop configurations.
According to Microsoft, desktop and laptop devices have this re-arrangement tendency, because they often view deep sleep mode as being unplugged from a power source.
Microsoft has announced that users can now help avoid this issue by enrolling in the Windows Insider Program and gaining access to builds 21287 and higher. This feature will activate automatically once you tap into the supported build. Users can see if they are eligible for this help feature by first checking their Windows build number by navigating to the Settings app > System > "About" tab > The build number will be located under "Windows specifications" > "OS build".
This feature requires a device to be connected to multiple monitors in addition to having a build of 21287 or higher. A minimum of two connected devices are required for desktops, and at least one external monitor is required for laptops. Fortunately, this feature is not constrained by monitor cable brand, connector type, hardware specifications, or manufacturer.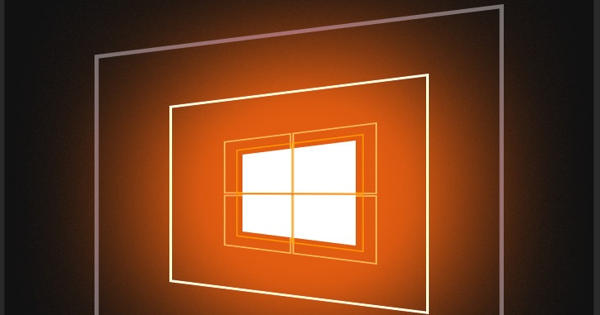 Furthermore, users can provide feedback on this feature via the Feedback Hub app by following the steps below: To help the Microsoft team resolve the issue, open the Feedback Hub app and select "Report a problem" or "Suggest a feature." Include "Rapid" in the summary as well as a description of the problem. Choose "Display and Graphics" as the Category and "Multiple Displays" as the Subcategory, then finish and submit.
Microsoft is enhancing the Bluetooth audio experience in Windows 10 by adding support for the Advanced Audio Codec (AAC). Users will be able to get better audio from Bluetooth headphones and speakers that support the AAC codec as a result of this. In addition, Microsoft is bringing a unified audio endpoint to Windows 10 to provide a unified interface when connected to multiple audio devices. Windows 10 will also receive an update to address the inconvenient rearranging of apps when using multiple monitors. The issue has impacted a large number of users, many of whom work in a multi-screen environment.
So far, Microsoft intends to make this help feature available to all users by October 2021. Unlike previous workarounds for this bug, which have been available for several years, the company is releasing this formal fix with the next Windows 10 update. In the meantime, all interested Windows device users can immediately implement the feature by following the steps outlined above.