A former Instagram competitor has filed a lawsuit against Meta, formerly known as Facebook, alleging that the corporation broke antitrust rules by duplicating a competitor's product and ruining its business. Phhhoto, video-making software that launched in 2014, allows users to make and share short GIF-like films. If it seems familiar, it is because Boomerang, an Instagram app, popularized the same feature. Instagram's basic app experience now includes that capability.
The recently filed complaint claims that Facebook broke antitrust rules by blocking the app's access to its social network, delaying a prospective partnership, and finally launching its own version of Phhhoto's primary feature: the seconds-long looping video. Gary Reback of Menlo Park will represent Phhhoto in the lawsuit. Reback best known for his role in laying the groundwork for the federal government's successful antitrust case against Microsoft, which did not result in the tech giant being split up but did force it to open up some aspects of its computing business, with ramifications that still felt in the industry today.
Phhhoto's experience, according to Reback, demonstrates why it is bad for the market when a large tech firm takes out its competitors and runs its operations. "The evidence shows that Facebook would have joined with Phhhoto and built a brilliant new social network to compete with Instagram," Reback added. He emphasized Facebook's senior leadership's extremely hands-on attitude to the young competition.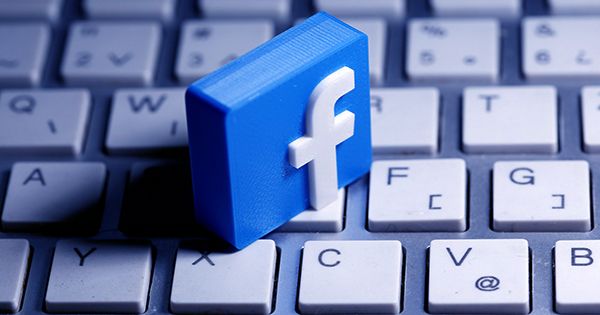 Phhhoto quickly rose to the top of the iOS app charts following its release, with 3.7 monthly active users at its peak. Facebook execs, including Mark Zuckerberg, were interested as the hot new social app drew attention. "On or about August 8, 2014, Zuckerberg downloaded and installed the program on his phone, put his device's phone number into the Phhhoto app, created a personal account, and added a profile photo of himself (reproduced below) to his new Phhhoto account," according to the lawsuit. The suit contains receipts, including a picture shot by Zuckerberg while testing the program.
Kevin Systrom, the co-founder of Instagram and the company's CEO at the time, also downloaded the app and investigated its capabilities. According to the complaint, Facebook courted Phhhoto and offered cooperation options that later withdrawn: Hurren, who was then Facebook's Strategic Partnerships Manager, contacted Phhhoto, calling him "very fantastic." Hurren first proposed integrating Phhhoto's technology into Facebook Messenger. Hurren offered to integrate Phhhoto's material into Facebook users' Newsfeeds when Phhhoto rejected. Hurren decided not to press through with the project after Phhhoto invested considerably in it, claiming internal "legal talks" as the reason.
Following the failure of the connection, the complaint claims that Facebook took a variety of steps to put the company out of business, including deleting pre-populated Instagram hashtags that identify where content on the platform originated. Instagram also removed Phhhoto from its social graph, making it impossible for users of the alleged rival to interact with their Instagram friends on the app.
The death of Phhhoto had a few dramatic moments: Instagram released Boomerang on October 22, 2015, the same day the company was slated to release an Android version of its app. Boomerang product manager John Barnett is listed as an "active Phhhoto user" in the lawsuit. Boomerang was "suspiciously similar" to Phhhoto at the time of its inception, according to TechCrunch. According to the lawsuit, Boomerang was the climax of Facebook's anticompetitive efforts, which included a copycat app that replicated Phhhoto's inventions "feature-by-feature."
According to the lawsuit, Phhhoto was unaware of the nature of Facebook's anti-competitive actions at the time, only learning about it after the UK Parliament revealed a trove of the company's internal records in late 2018. While all of this was going on, Phhhoto was not scared to speak out about Facebook's actions. Phhhoto co-founder Champ Bennett told TechCrunch in 2017 that "we witnessed Systrom and his product team discreetly using Phhhoto almost a year before Boomerang was published." Bennett claimed it "wasn't surprising at all" to see Instagram build its own clone after the app was shut down.