Review about Razer Blade (Gaming Laptop)
Introduction
The Blade is Razer's attempt to create the ultimate laptop; one that's small and light, but powerful enough to play games at 1080p as well as edit video. With top-end specs including a Core i7 CPU and Nvidia GeForce GTX 1060 GPU, it's also VR ready too.It sits between the company's lightweight, Razer Blade Stealth Ultrabook and power-house Razer Blade Pro GTX 1080-powered mobile desktop.
Having put it through its paces user can confirm that the Blade delivers on all Razer's performance and mobility promises, and is an ideal choice for buyers looking for a jack-of-all trades, lightweight laptop that's capable of 1080p gaming.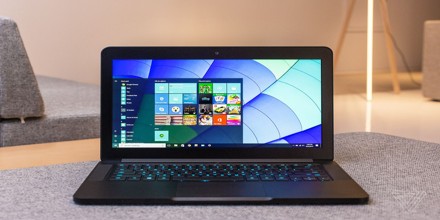 However, users are not fully convinced that the Windows 10-powered MacBook Pro-rival is the right choice for serious PC gamers or casual Ultrabook buyers. There are currently better value options available on the market. The latest Blade is arguably a gaming laptop most deserving of that premium yet, now outfitted with the latest Intel Core i7 processor (Kaby Lake) as well as a new 4K touch display option. However, even with a gaming product this well honed, we're all the more eager for whatever innovative additions the company has planned for the next Blade laptop.
Description of Razer Blade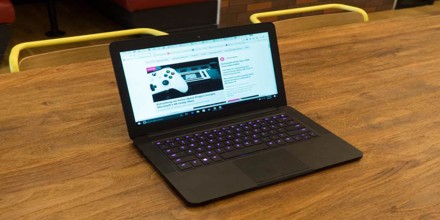 Design – The Blade is just as striking as the original, and at 4.16 pounds and 13.6 x 9.3 x 0.7 inches, it's just as svelte. The Blade makes the smaller Alienware 13 (5.4 pounds, 13 x 10.6 x 0.87 inches) seem rotund by comparison, but is on a par with the MSI GS63VR Stealth Pro (4.2 pounds, 14.9 x 9.8 x 0.69 inches). It makes the Acer Predator 15 (8.2 pounds, 15.4 x 11.8 x 1.5 inches) look like a behemoth. The all-black, brushed aluminum frame feels as cool to the touch as ever; its matted sheen looks fetching under any light. The keyboard and trackpad remain unchanged, which has its ups and downs. The typing remains excellent – punchy and deep – as per usual, but we'd still like to see rid of those trackpad buttons. The Blade's slim chassis doesn't allow for a plethora of ports, but what's here can support a formidable gaming battlestation. Along the right of the notebook, you'll find a USB 3.0 port, a Kensington lock slot and a full-HDMI port. In anticipation of the company's new graphics amplifier — the Razer Core — the Blade houses a Thunderbolt 3 port.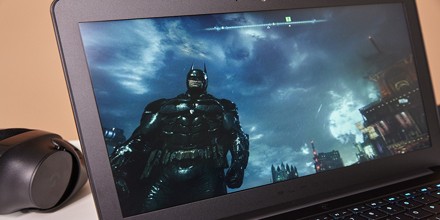 Display – The Blade is available in Full HD, QHD+ and 4K screen options. The 14-inch IPS matte display tested well during TrustedReviews' screen tests. The 311-nits white level means whites appear clean and bright. The 0.31-nits black level isn't the deepest user have seen, but adds up to give the Blade an decent1,013:1 contrast ratio. The 7,167K colour temperature is a little cooler than the 6,500K ideal, but not a marked enough departure that many will notice. Averaging 289 nits on our brightness test, the Blade outshone the 247-nit category average as well as the Alienware 13 (271 nits), Predator 15 (268 nits) and the Stealth Pro (242 nits). It was no match, however, for the P55W's score of 321 nits.
Keyboard and Touchpad – Razer's Chroma island-style keyboard is just as gorgeous as ever. The multicolored flat keys are well-spaced and look like sparkling jewels. The backlighting is extremely bright, making very easy to type in darkened settings.  Each key on the island-style keyboard is capable of reproducing 16.8 million colors. Combine that with the six available lighting effects (Wave, Ripple, Breathing, Reactive, Spectrum Cycling and Static), and user can trick out the backlit keyboard into something truly awesome.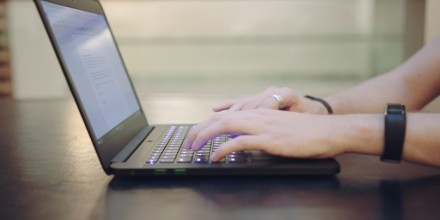 The 4.1 x 2.5-inch Synaptics touchpad offer smooth movement with accurate gestures, including two-finger scroll and three finger swipe. The chiclet keyboard is well spread out and comfortable to type on, although the shallow key action isn't ideal for gaming. The fact that the keyboard has programmable RGB backlights will appeal to some gamers; for me it was more an annoyance, and user soon locked it to one colour.
Performance – The new Razer Blade offers exactly what we'd expect from it over the previous model: a modest uptick in performance to a machine that can already run most PC games quite well at high detail settings. The laptop's 7th-generation, 2.8-GHz Intel Core i7-7700HQ CPU with 16GB of RAM allowed me to watch a Twitch stream while running a full system scan on Windows Defender with 20 open Google Chrome tabs, including TweetDeck. The Blade's 256GB PCIe SSD duplicated 4.97GB multimedia files in 25 seconds for a transfer rate of 203 megabytes per second. It's enough to overcome the 185.1-MBps average and the Predator 15's (256GB SSD) 145.4 MBps, but not the rates for the Alienware 13 (512GB SSD) or the Stealth Pro (256GB M.2 SSD), which hit 424.1 and 565.5 MBps, respectively.
Battery Life – The Razer Blade has typically had a less-than-stellar performance on our battery test, continuous web surfing over Wi-Fi. Not this time. The laptop lasted 7 hours and 45 minutes, which is only 17 minutes short of the 8:02 thin-and-light average. That was enough to beat the Alienware 13's 7:12, the Predator 15's 4:00 and the Stealth Pro's 2:54.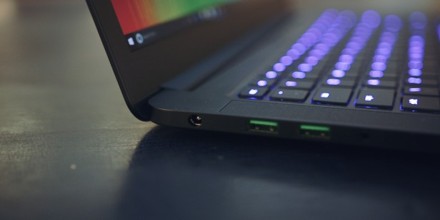 Audio – Despite the top-mounted speakers, the Blade's speakers aren't as loud as user would have hoped, as they barely filled a small office space. Using the preinstalled Dolby Digital Plus software, user got the best result from the Music preset.
Webcam – The Blade's integrated 1080p webcam was detailed enough to show off the myriad of triangles in my sweater dress, but not enough to see the little ridges on each figure. Its test images also had a bluish tint, which made the gold in user outfit take on a dusty mustard color. Still, this a good webcam for broadcasting user's wicked gaming exploits.
This year's (2017) Razer Blade improves upon the performance put forth by the previous model in nearly every category. From general productivity to gaming and massive battery life gains in between, the new Blade does them all better than the 2016 model. It should be commended for continuing to perfect and refine its formula for the ultra-luxury gaming laptop. At any rate, the new Razer Blade is a marked improvement upon the previous, and is arguably the best luxury gaming laptop there is.