Approximately 2.2 billion people believed to be without access to safe, clean drinking water, and experts project that this figure will rise as rising sea levels threaten freshwater bodies.
Researchers at Alphabet's "moonshot factory" have invented a solar-powered gadget that extracts water from the air, claiming that it may offer clean water to a billion people worldwide. Researchers from the Alphabet-owned business X explain in a recent study published in the journal Nature that a solar collecting area measuring 1 meter squared may create up to 5 liters (1.3 gallons) of water every day.
This degree of performance, however, is only attainable under particular circumstances, including enough sunshine and temperature, as well as a relative humidity of at least 30%.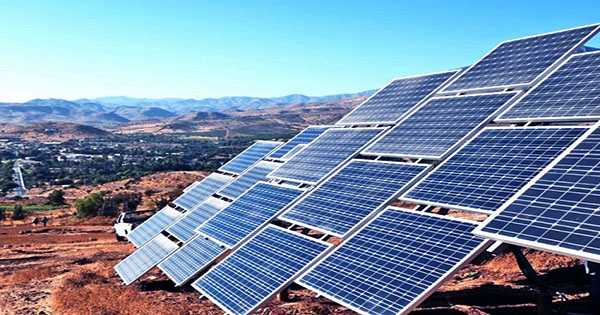 This means that, while the gadget is likely to be very effective in tropical conditions, it is unlikely to suit the demands of those who live in arid areas. The bulk of people experiencing water insecurity, according to the research authors, reside in either Sub-Saharan Africa or the Ganges River Valley in India, where conditions are favorable to the usage of such technology.
The researchers used Google Earth to collect typical weather data from regions across the world that were affected by water shortages and cross-referenced it with population figures to estimate the device's potential value. According to the findings, 1 billion people without dependable access to clean water now live in areas where this solar-powered device may be used.
The authors state, "Here we show that AWH [atmospheric water harvesting] might provide SMDW [safely managed drinking water] for a billion people." "A gadget like this may satisfy a daily drinking water need of 5 liters per person on average." The X prototype was created with folks with a budget of $2 to $8 per day in mind. The gadget, which is made up of vacuum-formed elements, has developed over the last three years and can now generate water for 10 cents per liter.
However, the project's developers intend to get the cost down to only 1 cent per liter and have made their concept open-source so that others may improve on the existing prototype. According to the authors of the study, the key issue is to create more cost-effective production procedures for sorbent materials. In the end, the researchers hope to create a device that can manufacture water at a minimal cost in every climate, even arid settings with low relative humidity. Meeting this challenge, they claim, might give a viable answer to one of the most serious challenges affecting a large section of the global population.