HT Aero, a UAM firm that is a subsidiary of Chinese electric car manufacturer Xpeng, has raised $500 million in a Series around. According to Deli Zhao, the company's founder and president, the cash will be used to hire top people, improve R&D, and "continue to earn airworthiness approval and certification" as it moves toward the next generation of cars. In a statement, Zhao stated, "Our next-generation model will be a completely integrated flying vehicle and automobile, intended for both low-altitude air travel and road driving." "An official launch is scheduled for 2024."
The Xpeng X2 is HT Aero's fifth-generation flying vehicle, capable of autonomous flight take-off and landing in certain city circumstances, as well as back-end scheduling, charging, and flight control. The company claims to desire to deliver UAM solutions for individual customers rather than corporations, which aligns with Xpeng's objectives. The capital round was spearheaded by Xpeng, IDG Capital, and 5Y Capital, according to HT Aero, and is Asia's largest single-tranche fundraising in the low-altitude flying vehicle industry. Sequoia China, Eastern Bell Capital, GGV Capital, GL Ventures, and Yunfeng Capital were among the investors who took part in the round. Out of a group of strictly financial investors, Xpeng is the only strategic investor, indicating that the EV maker is becoming more serious about owning the future of mobility.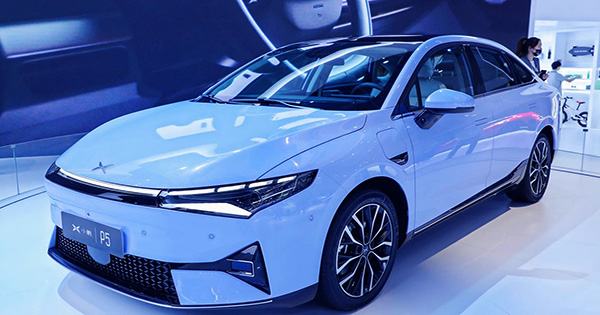 Xpeng's investment in HT Aero will allow it to exchange information on autonomous vehicle technology, which is one of the company's strengths, as well as assist with logistics and supply chain management. HT can also take advantage of Xpeng's manufacturing skills, according to a company representative. The UAM vehicles from HT Aero will also play a role in Xpeng's mobility ecosystem, which aspires to combine driving and flying. At Xpeng's Tech Day event on October 24, He Xiaopeng, the company's CEO, wants to go into greater depth on that ecosystem, as well as other updates on autonomous technology, flying vehicles, supercharging technology, and robotic unicorns.
Honda Motor Company (HMC) recently revealed ambitions to merge several modes of transportation into a single ecosystem. Marcos Frommer, HMC's manager of corporate communications, showed several scenarios in which future customers will be able to book everything from robotaxis to eVTOLs using a single app. In a statement, Xiaopeng stated, "Our objective has always been to research efficient, safer, and carbon-neutral mobility solutions that go beyond smart EVs." "What we're seeing is the confluence of smart mobility's three driving forces: disruptive technology, new energy sources, and mass production." We shall seize this once-in-a-lifetime chance in the history of contemporary transportation."